Upcoming Conferences

Date: May 16, 2019 - May 18, 2019
Location:
Guadalajara Zapopan, Jal., Mexico
Venue:
Hyatt Regency Andares Guadalajara
Conference Agenda
To download the conference agenda, click the button below:
About The Location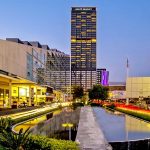 Our Conference location is the brand new Hyatt Regency Andares Guadalajara.  This upmarket hotel next to the Andares shopping mall is 5 km from the Museo de Arte Zapopan and 29 km from Guadalajara International Airport.
At Hyatt Regency Andares Guadalajara, enjoy an exclusive location in one of the most famous cities in Mexico. Enjoy luxury shopping experience, with direct access to Andares Mall, try vibrant gastronomic experiences or art-craft cocktails in the perfect place to see and be seen, our Andares lounge terrace overlooks the best of Andares. Explore the city of Guadalajara or take a tour of Tequila, our open-air lap pool will be waiting for you on your return.  Spaces are airy and sophisticated, and highlight steel, glass, wood and granite accents.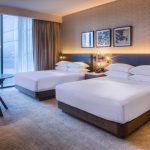 Additional information
Hyatt Regency Andares Guadalajara is an idyllic spot for any meeting or event. • 257 comfortable guestroom, including 25 spacious suites, offering a modern residential feel • Interior terrace areas and natural light in meeting rooms and main Ballroom • Unmatched on-site technology •

Date: June 13, 2019 - June 15, 2019
Location:
Munich Germany
Venue:
Hotel Vier Jahreszeiten – Munich, Germany
The EMEIA Regional Conference for June 2019 will be held in Munich, Germany at the Hotel Vier Jahreszeiten kempinski.
The Vier Jahreszeiten Kempinski Munich is a luxury city break and business hotel. Centrally located in the heart of Munich it is the ideal place to stay and to make the most of the vibrant city of Munich. The hotel offers guests a range of luxury rooms, all classically styled with contemporary touches.
Guests can also enjoy the luxury day spa, featuring a range of relaxing beauty treatments, a swimming pool as well as a breathtaking view over the rooftops of Munich.
The Business Agenda will include selected speakers such as Christopher Hampe, Vice President Government Affairs, Bosch Sicherheitssysteme, on the topic "Transformation from the Automotive Supplier to the Leading Provider of Internet of Things" and Markus Bangen, Management Board of Duisburg Hafen AG, on the topic "One Belt one Road – Development of the New Silkroad".
From the Max Planck Institute of Human Development in Berlin we will have Prof. Dr. Ralph Hertwig, the Director of the Center for Adaptive Rationality where an interdisciplinary and international research group studies how simple decision making strategies help people to navigate the twilight of uncertainty in a constantly changing world and to make better decisions. His topic will focus on the simple rules of decision for a complex world.
Our evening events will include a traditional Bavarian evening, a "Little Octoberfest", as well as a unique dinner at the "Kaufmanns Casino", a private club founded in 1832 for the merchant class.

Date: September 21, 2019
Location:
Rome Italy
Venue:
Rome, Italy
Join us for our 2019 Tax Workshop in Rome, Italy. More details will be announced soon!

Date: October 31, 2019 - November 2, 2019
Location:
Washington DC United States
Venue:
Kimpton Hotel Monaco – Washington, DC
The 2019 Integra World Wide Conference will be held at the Kimpton Hotel Monaco in Washington, DC!  More details to come.
Date: June 18, 2020 - June 20, 2020
Location:
Venue:
More details will be coming soon! Please check back soon.