Integra International is very pleased to announce that a new member in Palermo, capital of the Italian island of Sicily, has been admitted.

Link Audit SRL is a firm with 2 partners, 5 associated partners, 3 executives, and 3 clerical staff.

The two partners, Mr. Roberto Agnello and Mr. Francesco Melidoni both have Big Four background and each of them has over 20 years of professional experience.

Main contact persons for Integra International are:
Mr. Roberto Agnello who can be contacted at r.agnello@linkaudit.it , and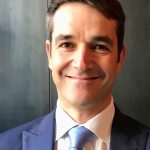 Mr. Domenico Merlino, who can be contacted at d.merlino@linkaudit.it
More details about the firm can be seen  on the Integra Website
We welcome Mr. Agnello, Mr. Melidoni and Mr. Merlino and the partners and staff of Link Audit SRL.