AAANZ Regional Chapter Board
The AAANZ regional chapter is responsible for coordinating the activities of our members in the Americas, Asia, Australia and New Zealand. They work with the Global Board to see that Integra's worldwide objectives are achieved and that specific programs are implemented at the regional level.
Some of the current opportunities in the United States include: Los Angeles, Atlanta, Houston and Minneapolis.
Bill Sims
President
Bill Sims is the managing partner for his firm and is a recognized expert in the nonprofit sector with a concentration in religious organizations, social agencies, country clubs, and associations.
Mark Fiato
Vice President
Mark Fiato supervises the firm's accounting and auditing division, and oversees financial statement compilations, reviews and audit as well as tax compliance requirements for privately held companies.
Brian Hunter
Immediate Past President
Brian Hunter serves as a business advisor to a wide range of closely held for-profit businesses using his experience to develop and implement strategic plans.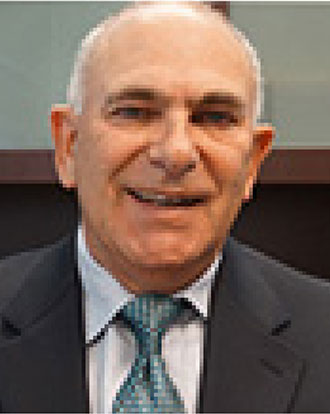 Les Adler
Director
Les Adler has expertise in small business accounting, consulting, tax and audit, with particular emphasis in the mortgage banking field.
Don DeGrazia
Director
Don DeGrazia is a CPA in New Jersey and Pennsylvania and specializes in business valuations. He provides expert testimony in court and arbitraton proceedings.
Gerard Esposito
Director
Gerard Esposito specializes in corporate clients serving diversified groups including international companies seeking US opportunities, financial services, internet, professional services, manufacturing, distribution, retail, construction and real estate management.
Néstor Centeno Figueroa
Director
Néstor Centeno Figueroa is a Certified Public Accountant and member of the Puerto Rico Society of Certified Public Accountants.He has been admitted to Practice in Puerto Rico and in the State of Florida, USA.
Matt Hatfield
Director
Matt has been a professional in the accounting field for nearly three decades and is a Partner at Lohman Company, PLLC.
Scott S. Keen
Director
Scott is a senior manager with Glass Jacobson and has practiced public accounting since 1998. His principal areas of expertise include high-level audit work (including nonprofits and Yellow Book), small business accounting, and tax planning.
Greg Marino
Director
Greg Marino's area of expertise include audit, tax, and business services for both domestic and overseas companies.
Carolina Perez
Director
Carolina Perez de Aguinaga is a Partner with 16 years of experience as an external international advisor – 9 of those in a big four accounting firm as Manager in Guadalajara, Mexico City and Miami, Florida.
Stephen Radachi
Director
Stephen Radachi has over 10 years of experience working with Radachi and Company. He specializes in consulting services, corporate and individual tax preparation, trust and estate planning, and issuance of financial statements.
Wayne Soo
Director
Wayne is a Managing Partner at Fiducia LLP, in Singapore, and is a member of six professional accounting bodies globally.
Lois Pares
Asia Pacific Administrator
+63 935 926 7321 (UTC +08:00)
Quezon City, Philippines
Kathy Rose
America's Administrator
St. Louis, MO, United States