Audit & Accounting
Whether it is a publicly traded company, a private business, a government body, or a not-for-profit organization, Integra International® has a member who can handle all facets of an audit engagement. No longer is there a need to go to the Big 4 to get a respected audit opinion on an engagement that requires multiple locations because of branch operations or subsidiary companies.
Integra members know each other and know that the required audit standards will be adhered to for statutory or special audits. For that rush job, local staff can be augmented by experienced professionals from other Integra offices when the need arises. Integra member audit teams provide an efficient approach to audit planning, documentation and financial statement reporting. They represent years of experience with full scope audits and reviews of private company financial statements.
Wherever required, Integra members are subject to peer review, thus ensuring that they stay up to date with all audit and reporting standards. In addition, some Integra member firms are registered with the PCAOB and subject to their stringent periodic peer review and inspection.
Audit clients of Integra members include a wide array of industries including:
Technology
Manufacturing
Professionals
Hospitality
Education
Agriculture
Fishing
Retail
Wholesale
Investments
Construction
Medical
Not-for-profit organizations
Real estate
Transportation
Insurance
Import and export
If your audit needs connections around the globe or just a fresh, hands-on approach, then try a member of Integra International – Your Global Advantage.
Group Chair(s)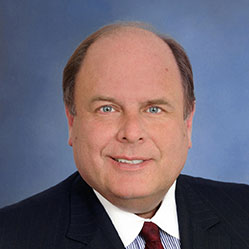 Steve Austin
+1 619 237 3400 (GMT-07:00)
Swenson Advisors, LLP
Pablo Limon Mestre
+52 5 687 9133 (GMT-05:00)
Despacho Limon Mestre S.C.
ProYou
There is no doubt that partners in accounting firms are aging and succession planning is discussed. However, steps are not always taken to implement the succession plans. This interest group is all about discussing options, plans and providing insight into how succession plans can be implemented. The group is for members of all ages that are working their way to becoming a partner in their firms. It is also for partners leading the charge at their firms to promote and encourage a career path to partner so they may understand what the younger generation is looking for from the firm.
With presenting opportunities at every Integra conference, this interest group is leading the way to making succession at Integra firms happen.
Group Chair(s)
Stefanie Feiste
+49 30 89 38890 (GMT-02:00)
Wagemann + Partner PartG mbB
Bart Scheffel
+1 410 356 1000 (GMT-04:00)
Glass Jacobson Financial Group
Taxation and Transfer Pricing
Paying taxes is an inevitable part of business and it is the duty of professional advisors to minimize the amount paid by their clients. Therefore Integra International® has formed a group of specialists in order to help our members meet their responsibility in this area. The members of this group combine tax resources and share information to maximize the value they can deliver to Integra members' clients
Group Chair(s)
Franz Schweiger
+43 1 522 47 91 (GMT-02:00)
BF Consulting Wirtschaaftsprufungs GmbH
Dirk Lehman
+49 30 89 38890 (GMT-02:00)
Wagemann + Partner PartG mbB
SALT: US State & Local Taxation
The mission of this committee is two-fold: first, to provide rapid response to tax questions regarding the unique laws of each state in the U.S. and, second, to foster the next generation relationships on an intra-member firm basis. To this end, the committee will be comprised of only managers and associates with partners acting as their advisors/mentors.
Group Chair(s)
Jerry Esposito
+1 212 677 5700 (GMT-02:00)
LeafSaltzman

Susan Levinstein
+1 714 505 9000 (GMT-02:00)
HMWC CPAs & Business Advisors
Real Estate
Our committee mission is to integrate and cross pollinate the services provided by the real estate professionals and the accounting professionals of Integra International® in order to provide services unsurpassed in either industry and drive revenues for all participants. We will accomplish this by learning the expertise that makes up disciplines, defining where they best merge and executing a plan that grows business for both disciplines by teaming together. Initial meetings will be held monthly through conference calls.
Click Here to download AccountLease™'s guide to Adopting the New Lease Accounting Standard.
Group Chair(s)

Don Mitchell
1+ 858 794 5501 (GMT-07:00)
Cresa