Richard passed away peacefully at home with family at his side after living with Parkinsons and Leukemia. He is survived by Bertha and his two sons, Ian (Alana) and Glen (Portia) and grandchildren Ethan, Isaac, Seneca, Henry and Evie.
After graduation from Beaconsfield High School (QC) in 1963, Richard attended Sir George Williams University. Following the first year of classes he went west to the Banff Springs Hotel for the first of his five summers there and returned to Montreal. He later transferred to Bishops University (Lennoxville, QC) and then graduated with a Business Administration degree in 1969. He had great success with the varsity basketball being part of the championship team in 1967 then captain and MVP in 1969.
After graduation from Bishops he married Bertha and moved west to Vancouver where he started his career as a Chartered Accountant. After 7 years with an international CA firm he branched out with friends to form their own firm, eventually retiring in 1999 and going on to join Integra. His role in this association was during a period of growth from 12 to 75 members, led to many friendships and travel destinations in over 25 countries around the globe. In 2014 he fully retired and stuck to family, golf, squash and skiing.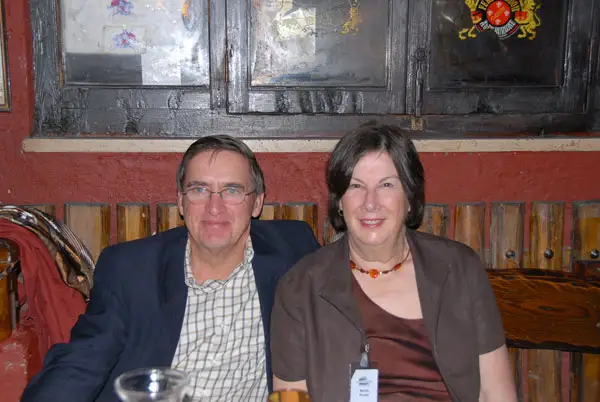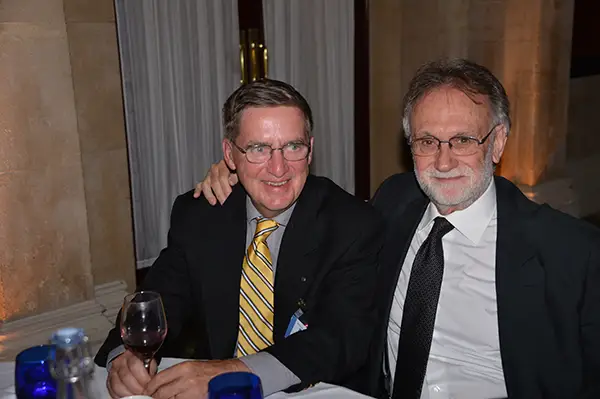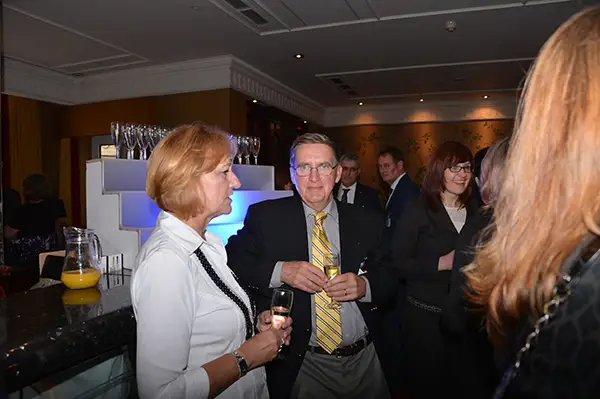 Condolences
Richard's contribution to Integra was immense and was recognised with him receiving the Glickman award at the Houston conference in 2015. The depth of feeling is shown by the number of messages which were immediately posted on to the Integra WhatsApp group immediately after the news of his passing was shared. A sample of these are included below."
– Mark Saunders
"Very sad news indeed. He was a nice fellow, always kind and willing to help. I have great memories of our meetings at so many Integra's Conferences. My sincere condolences to Richard's family."
– Francesc Bellavista Arimany
"Remembering a real friend and a great professional."
– Giuseppe Scibetta
"This is very sad news and it sad to hear this. He was a nice person, and he was always supportive and cooperative not only in the early years of Integra, when the European and American chapter merged. My sincere condolences to his family."
– Thorsten Stielow
"This is a very sad news. Richard was a gentleman and a very nice and special person. My sincere condolences to his family."
– Tito Scibetta
"Since my firm joined Integra International 12 years ago, Richard has been so kind to help us always. I miss his smile and warm hospitality so much. I can't find enough words to express my sincere appreciation for his kindness and great contributions to our association."
– Ted Chiba
"So sorry to hear of Richard's of passing. He was a true gentleman and was always welcoming. He was a big part of Integra and will be missed."
– Mark Fiato
"Still shocked from this unbelievably sad news, my deepest condolences to his wife Bertha and their sons. My thoughts are with them in these difficult times.
After Colin Meager and Doug White passing away, this is a new painful loss for all of us.
I met Richard in 1999, in the Miami Conference, and I will always commemorate the wonderful times I had and spent together with him, Bertha and my wife Rose, who passed in 2014. Maybe, the most unforgettable trips, Mexico in 2002, Argentina 2003, Italy 2006, Greece 2008 and Australia 2011.
My last time with him was in October 2019, when he and Bertha hosted my partner Tina and myself in their home in Coquitlam, just before the Conference in Washington."
– Joan Lliteras
"Very sorry to hear. He was a great guy, supportive and always welcomed us. Condolences to his family."
– Franz Schweiger
"I'm so sorry to get this message. I was deeply touched to get his warm welcome greetings when we joined Integra 10 years ago."
– Roby Almog
"So sorry to hear this. He was a great guy and so helpful when we joined Integra. Also welcomed my family to his home. Deserves a ton of credit for the growth of Integra and will be missed."
– Brian Hunter
"He was great to Gail and I for many years as the glue to Integra. We spent time with him in Victoria, as he opened his home to so many Integra members. He will be missed."
– Steve and Gail Austin