On Friday July 21st the regional CPA firm Swenson Advisors LLP held its 25th Anniversary GALA Lunch at the Westin Carlsbad Resort & Spa. Scores of clients, alums, employees and spouses, and community leaders attended this special event.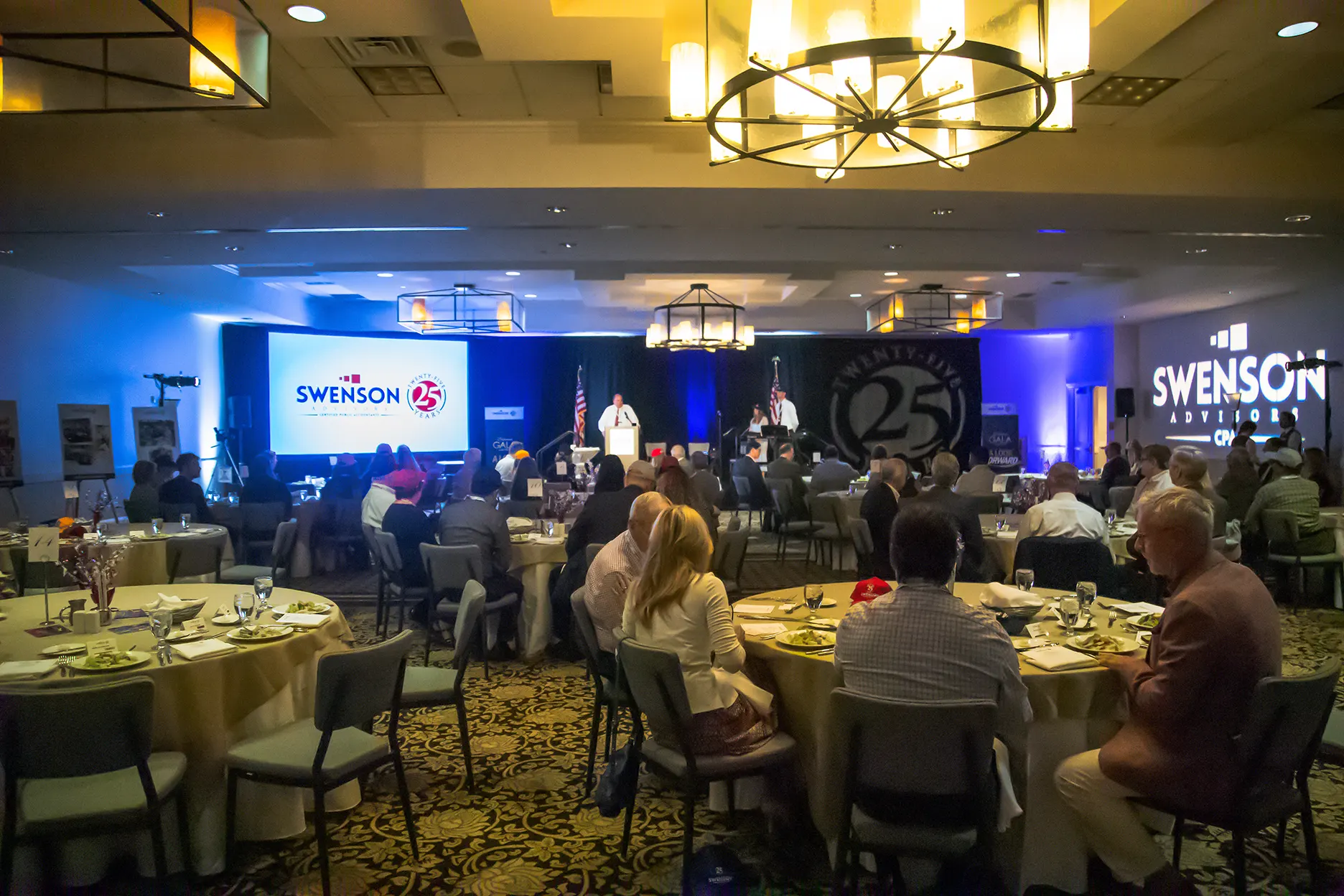 The 2-hour program included a Look to the Past and to the Future for this top 25 CPA firm in San Diego. Though competing with Comic-Con and Opening Day at the Del Mar races… the audience was highly entertained with music, videos, and great content.
Dr. Melanie Burkholder, representing the Carlsbad City Council, awarded the Swenson Advisors firm and its Swenson Children's Foundation a special Citation recognizing their accomplishments.
Swenson has become a National Thought Leader in Lease Accounting, with several publications in the "Journal of Accountancy" and is responsible for the implementation of the new lease accounting rules for thousands of leases on six continent.
The event had a strong patriotic feel and was enhanced by the musical tag team of Kayla & Eric Hanson… today's version of Captain and Tennille.
Steve Austin, Managing Partner, noted that "this event was a special day at the firm and reflected the firm's overall team effort, innovation, and focus on client service and quality for the last 25 years."